2023 Invited Guest Speakers - Friday & Saturday
Dr. Alfredo Hoyos
Dr. Alfredo Hoyos is a board-certified plastic surgeon from Bogota, Colombia. He earned his medical degree at El Rosario University and earned a Maxillofacial Surgery International Specialization at Mount Sinai Hospital in New York City. He had an internship in the Plastic Surgery department at New York University and currently holds a US Visa for his unique and recognized attributes in the field of Plastic Surgery.
Dr. Hoyos is the embodiment of medica passion. The epitome of dedication to human anatomy. He has the ultimate talent to construct curves, and the artistic skill to sculpt streamlined muscles. His medium is human anatomy; his pride is the finished, satisfied, and beautiful patients.
He is not just a plastic surgeon, he is also an author of several books and scientific articles that have made known the innovations and new technologies that today, work efficiently in body contouring procedures.
Dr. Melinda Haws
Dr. Melinda Haws (Mindy) is board certified by the American Board of Plastic Surgery. She is a fellow of the American College of Surgeons, a member of the American Society of Plastic Surgeons as well as a member of and current President of The Aesthetic Society (American Society for Aesthetic Plastic Surgery).
She is in private practice in Nashville and serves as Clinical Assistant Professor at Vanderbilt University. She trained in an Integrated residency at Southern Illinois University and did fellowships both in Nashville and the University of Nevada, Las Vegas.
Dr Haws is also a member of ASPS Plastic Surgery Research Council, the AMA and the Southeastern Society of Plastic and Reconstructive Surgery. She is honored to represent the Aesthetic Society around the world this year.
Dr. Richard Warren
Dr. Richard Warren was born and raised in British Columbia and completed his basic medical training at the University of British Columbia. He interned in the San Francisco area and returned to Vancouver to complete specialty training in plastic surgery.
He is certified by the Royal College of Physicians and Surgeons of Canada and by the American Board of Plastic Surgery. His professional memberships include numerous national and international plastic surgery organizations. He is past president of the Northwest Society of Plastic Surgeons, past president of the Canadian Society for Aesthetic Plastic Surgery and past Director of the American Society for Aesthetic Plastic Surgery.
Dr. Warren is internationally known in plastic surgery and is a frequent lecturer at conferences around the world. He has been a visiting professor at numerous universities and medical centers. He has authored articles for the principal journals in plastic surgery and has authored fifteen textbook chapters. He was editor of the Aesthetic Volume in Plastic Surgery (2013) – the premier reference textbook in the specialty of Plastic Surgery.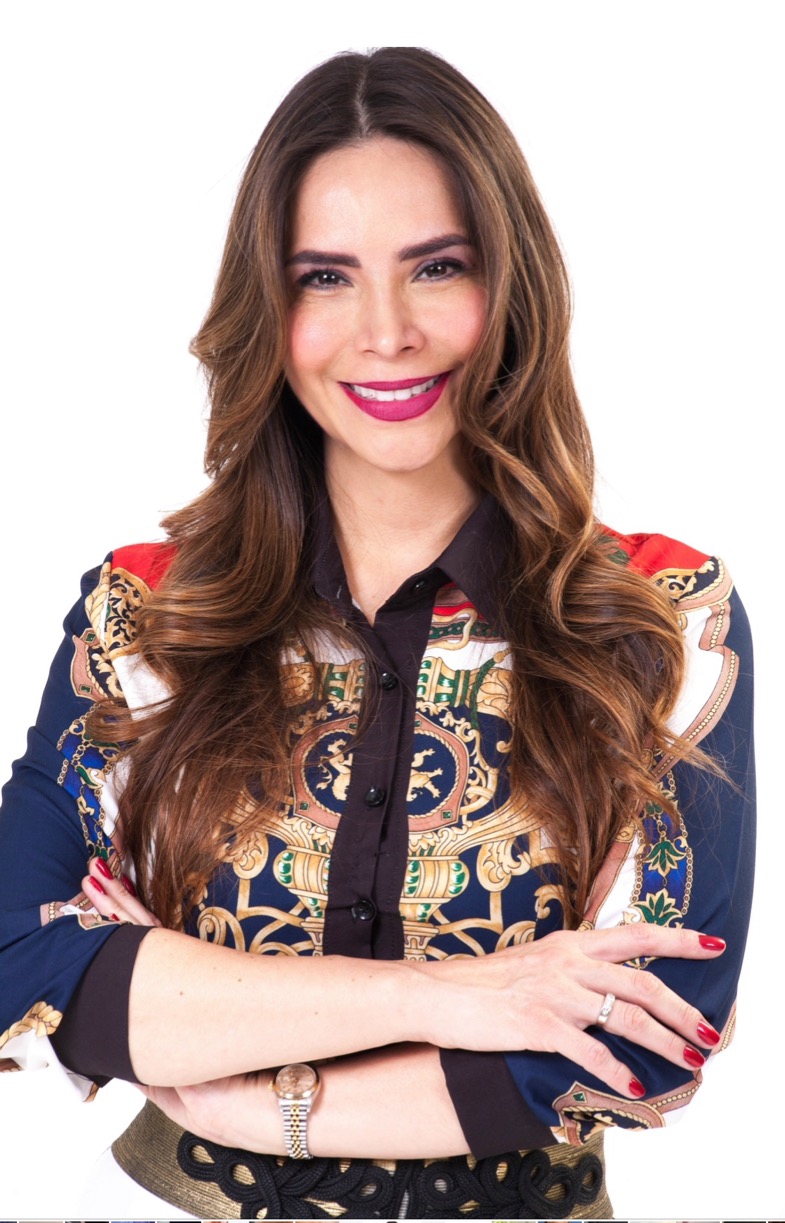 Dr. Bertha Torres
Originally from Mexico City, Dr. Bertha Torres is a Board-Certified Plastic Surgeon who currently carries out her private practice at the "Spanish Hospital" in Mexico City. She graduated with Honorable Mention from the Faculty of Medicine at the Universidad Autónoma de Mexico (UNAM) in 1996, postgraduate in Plastic, Aesthetic, and Reconstructive Surgery at the General Hospital of Mexico in 2003 and completed a postgraduate degree in Medical Sciences at UNAM in 2006.
With more than 19 years of experience in Aesthetic Plastic Surgery, Dr. Torres is the current President of the Mexican Society of Aesthetic and Reconstructive Plastic Surgery (AMCPER). She also sits on the ISAPS Board of Directors as the current Chair of ISAPS National Secretaries and the National Secretary from Mexico.
Dr. Torres has been invited to participate in Plastic Surgery events, meetings, and courses in more than 20 countries. We are honoured to have her speak in Vancouver, at the 50th Anniversary CSAPS Annual Meeting!
Dr. Arturo Ramírez-Montañana
Dr. Arturo Ramírez – Montañana joins us from Monterrey, Nuevo León, Mexico, and the Institute of Plastic Surgery where he is the Director. He is the current President-Elect of ISAPS, the immediate Past-President for the Mexican Society of Plastic Surgeons, the Past-President for the Mexican Board of Plastic Surgeons, the Editor in Chief of the ISAPS News Magazine, and an International Board Member for the Aesthetic Surgery Journal.
Dr. Ramírez – Montañana's areas of expertise are in aesthetic face and body surgeries. He has published a book of breast surgery, "Dual Plane Breast Augmentation", and published reports on both "Mortality from Gluteal Fat Grafting" (2017) – the highest rated article ever published in plastic surgery – and "Deep Subcutaneous Fat Compartments: Anatomy and Clinical Implications" (2022).
Dr. Kristi Hustak
Dr. Kristi Hustak is an award winning board certified plastic surgeon at the prestigious Aesthetic Center for Plastic Surgery (ACPS) located in Houston, TX, and performs a wide spectrum of plastic and reconstructive procedures. She is a local authority and national speaker on breast, body, female genital rejuvenation and "complete" mommy makeovers. Trained in the most advanced plastic surgery techniques, Dr. Hustak combines surgical expertise with a compassionate, gentle approach to bring long-lasting, natural-looking aesthetic improvement to the face, breasts, and body.  
Dr. Hustak's commitment to excellence in the field of plastic surgery is evident and is a sought after speaker for local and national conferences. She has developed several innovative techniques in the field and continues to write and publish, along with her ACPS colleagues, on ways in which to make procedures better and safer for patients. She is a clinical professor in plastic surgery and trains residents and fellows from several local academic medical centers in the Houston area.
Dr. Alexander Anzarut
Dr. Alexander Anzarut is a certified plastic surgeon and a member of the Canadian Society of Plastic Surgery and specializes in both cosmetic and reconstructive surgery. Born and raised in British Columbia, Dr. Anzarut obtained his post-secondary training at the University of British Columbia. He received a Bachelor of Science Degree in Psychology in 1996 and was awarded the Gold Medal as the top graduating student.
Honored to be one the surgeons involved with North America's first bilateral hand transplant in 2009, Dr. Anzarut completed an American Society for Surgery of the Hand Certified Hand and Microsurgery Fellowship at the University of Pittsburgh. In 2015 Dr. Anzarut traveled to Belgium for a fellowship in aesthetic breast surgery. Working with Professor Hamdi he learned the most up to date techniques for cosmetic and reconstructive breast surgery.
In 2019 Dr. Anzarut traveled to Perth Australia where he worked at Sir Charles Gairdner Hospital. He learnt the most advanced technics in facial, rhinoplasty and breast surgery. He has also published numerous research articles in the areas of cosmetic surgery, hand surgery, burn care, and breast surgery.
Dr. Krista Genoway
Dr. Genoway is a board-certified plastic and reconstructive surgeon. She completed her medical school and residency training in plastic and reconstructive surgery at the University of British Columbia. She then completed a fellowship in reconstructive microsurgery with a sub-specialty focus on providing gender-affirming surgical care in San Francisco, California.
Dr. Genoway has been working in plastic surgery for over a decade, including her residency. She has always enjoyed working with her hands, and was quickly drawn to the huge positive impact plastic surgery can make on people's lives. In addition, she appreciates the collaborative aspect of her specialty, frequently meeting with her peers and other professionals in various fields.
She is a great listener and works hard to empower her patients. Medical ethics are fundamental to her. In her position, she is diligent in her attention to detail and rigorous in her surgical precision. As a female surgeon, she feels she can relate to the desire to appear as good on the exterior as one feels on the inside, and she has a unique perspective on the subject. Additionally, she endeavors to be inclusive in her caring for others. Finally, when it comes to personal or sensitive treatments, she feels as a female surgeon, she has a higher level of comfort and familiarity with intimate procedures. 
The Canadian Society for Aesthetic Plastic Surgery is grateful to the companies and supporters that help us reach our research and educational goals. Through these partnerships with our industry leaders, we're innovating new practices and procedures, advancing knowledge in this cutting-edge field.